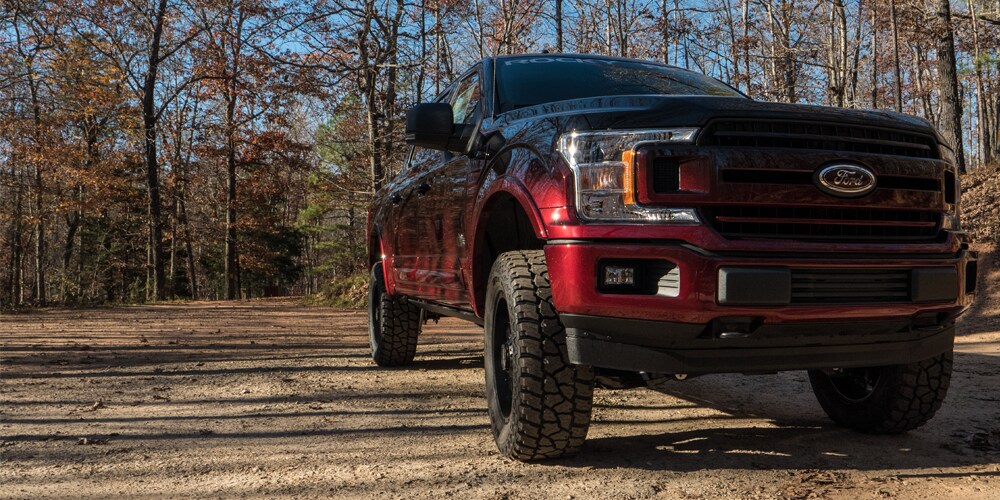 Do you have a specific vision or unique preference for how your lifted F-150 looks and feels? With our Rocky Ridge Trucks connection here at Formula Ford of Rutland, these distinct configurations and options are made possible. You deserve a best-selling full-size pickup truck that aligns with your preferences, lifestyle and tastes. Explore Rocky Ridge packages, including two base packages that our team specifically recommends, to experience the open road and off-road landscapes how you were meant to.
If you opt for a base custom upfit package, then we highlight both Altitude and Alpine Rocky Ridge options, and for good reason. These packages cover performance angles, style points for wheels, tires and badging, and luxury options for the convenience and comfort you deserve while seated inside.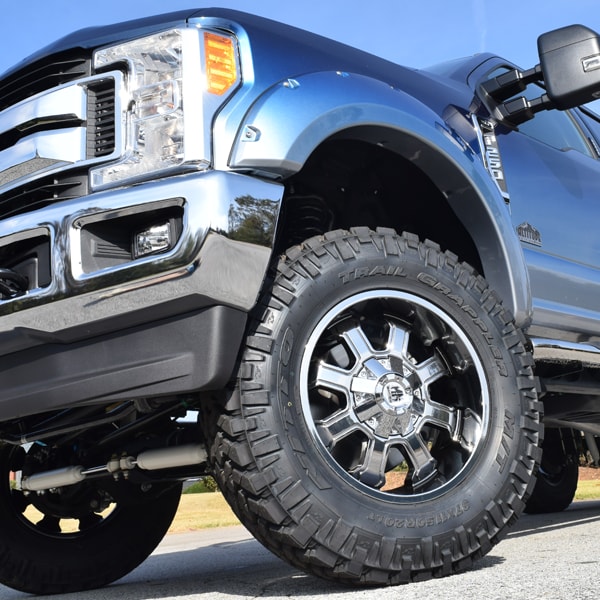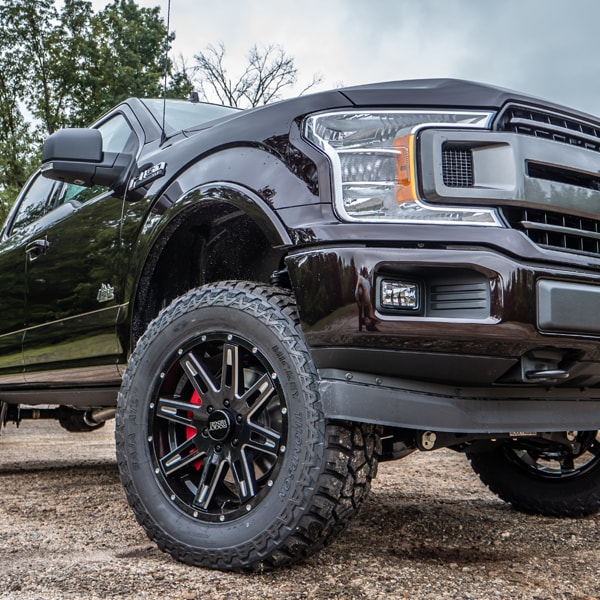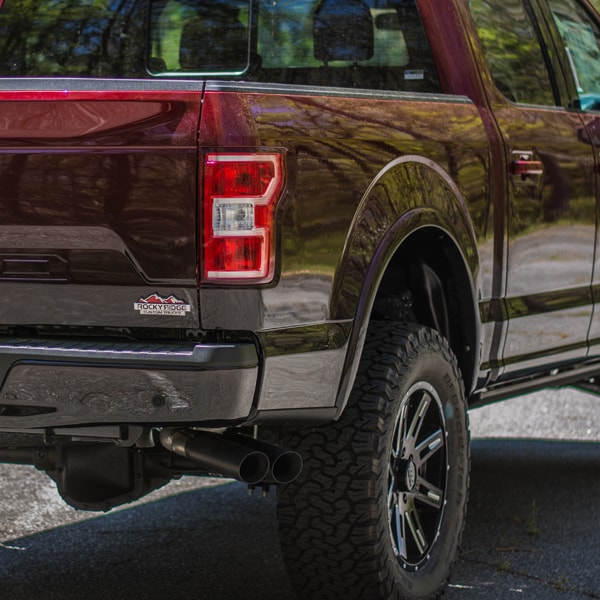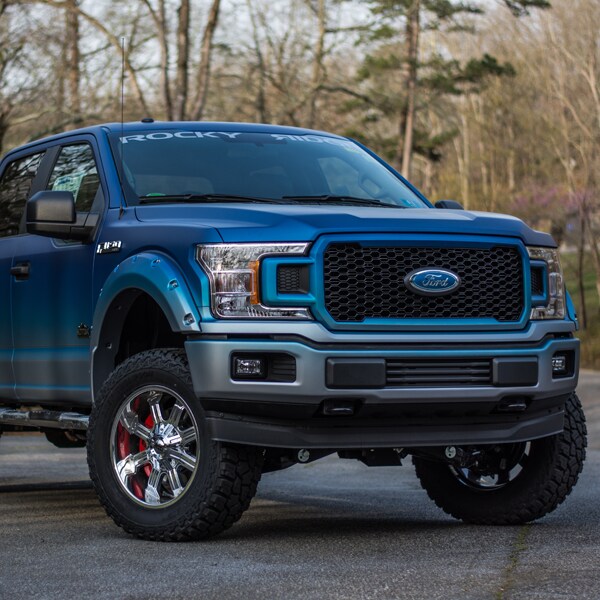 Altitude Package Preview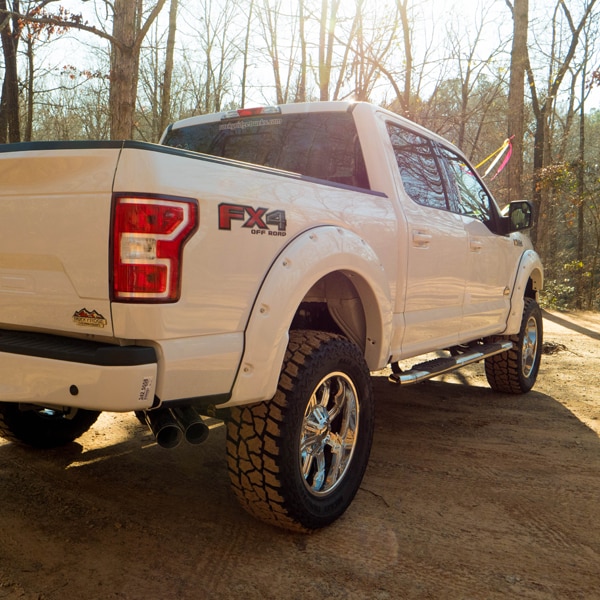 The Altitude package includes a custom-developed six-inch lift kit and high-performance suspension for smooth off-road navigation and clearing rugged objects with relative ease. Custom 20-inch PVD Coated Wheels and 35-inch all-terrain tires equip your vehicle to succeed in style out in these environments, with extra aesthetic highlights including color-keyed pocket style fender flares and stainless-steel exhaust tips. Unique Rocky Ridge badging sets this model apart from other trucks on the road, with maintenance and warranty coverage to ensure peace of mind. Premium features include heated front seats and custom leather seating, among other options.
Alpine Package Preview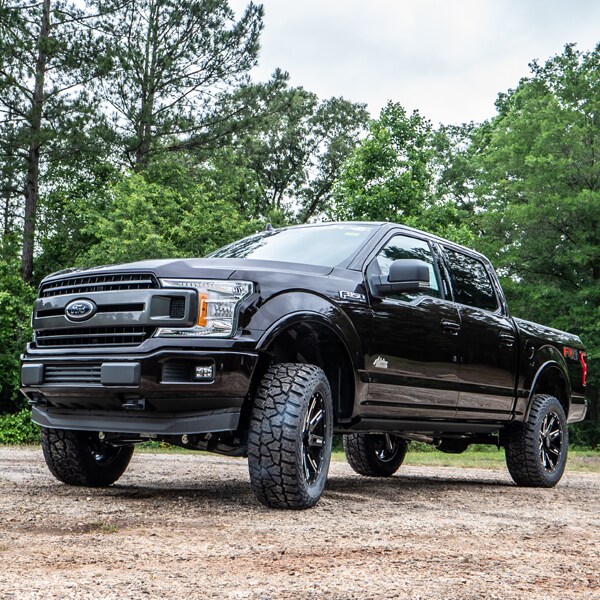 For the Alpine Package, equip your lifted Ford F-150 model with a four-inch lift kit and 35-inch tires to head off-road confidently. When taking sharp corners, coil-overs and a custom suspension keep you firmly in control and improve handling. A Matte Black Carbon Fiber interior trim gives your cabin a graceful feel, with Rocky Ridge signature badging that covers your windshield, tailgate and front door on the outside. A Flowmaster muffler and stainless steel dual exhaust gives your F-150 a sporty edge. Choose from a range of options, including custom leather seating and custom fade paint, to ensure that style and comfort are just right.