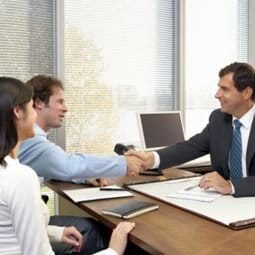 Looking for a Ford Vehicle? We Can Help You Pay for It in Rutland, VT
At Formula Ford of Rutland, we know that there's so much to think about when it comes to shopping for a vehicle. Our team is focused on customer service, so you can feel comfortable coming to us with any questions. We offer competitive pricing on our Ford models, and we carry both new and used Fords in our inventory. These are all high-quality vehicles that you can rely on for years. As you start to look at various models, we'll aim to make the entire process as stress-free as possible. We take pride in being able to provide valuable assistance to our Stockbridge customers.
Financing Options
Many people prefer to spread out the cost of a new vehicle. This can be much more practical in terms of budgeting, and it means that they can get their vehicles sooner rather than later. We offer financing at our dealership, and we can work with you to come up with a reasonable plan that meets your needs. With financing, you may find that getting a special trim or a newer vehicle is within reach. Just let us know what your situation may be, and we'll be ready to help. Whether you buy a new or used vehicle, we can help you find stellar financing.
New or Used?
It can be hard to decide whether to get a brand-new Ford or one that has some mileage already. The good news is that either way, you'll get a vehicle that you can count on. New models have the latest technology, as you'd expect, and there's something so special about driving away a brand-new Ford off the lot. At the same time, our used models look modern and stylish, and they can have modern technology at an affordable price, too. Take your time as you decide and feel free to contact us to arrange a test drive around Rutland, VT.